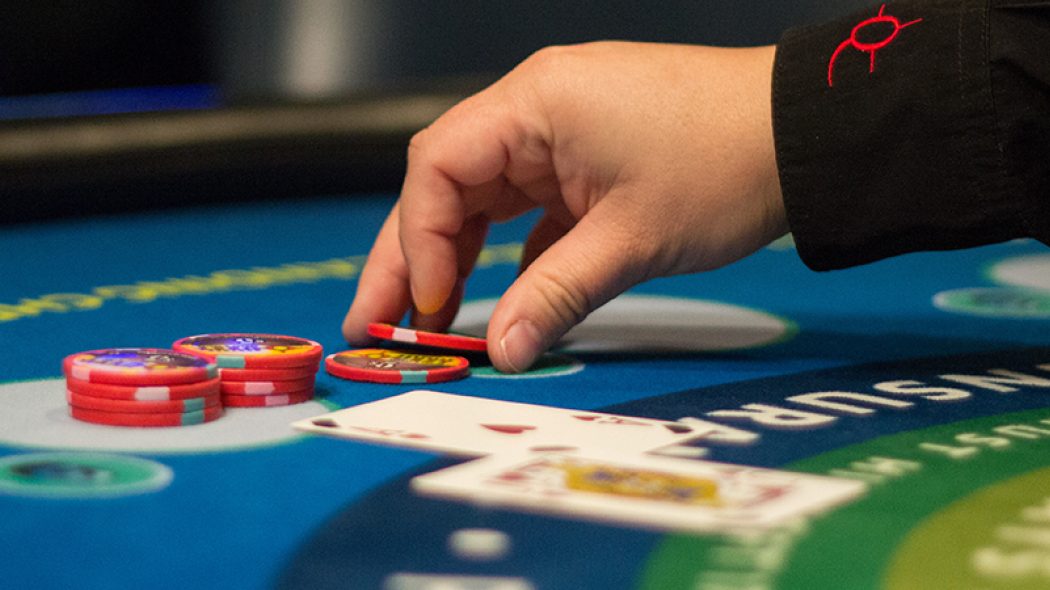 FREE GAMING LESSONS
Table Game Lessons Mon, Wed, Thu, Fri, & Sat / 6pm & Tue / 11am
New to Table Games or need a quick refresher on how a game is played? Join us on the Casino Floor for a FREE tutorial of Craps, Blackjack and Roulette.
Afterwards, hone your skills with $1 bets for the next hour. ($1 bets valid on any $5 table for lesson participants with voucher.)
Northern Quest reserves the right to modify or cancel this promotion at any time.
BLACKJACK
Blackjack, or "21," is the most popular casino game. One of the biggest reasons blackjack's popular is the fact that it's a simple contest between you and the dealer. Your goal as a player is to beat the dealer. The dealer deals each of you two cards – one face up and the other face down. Each card is worth its face value. Face cards are worth 10 points each. You get to decide the value of an Ace – each Ace can be worth one point or 11 points. Based on the value of the cards in your hand, you decide each round whether to hit (get another card) or stay (stick with the cards you have). The winner of the hand is the person whose cards add up to the number closest to 21 without going over (if you go over, you bust).
CRAPS
It's easy to find a dice table – just following all the cheering! Craps is one of the most exciting casino games because there are so many ways to win! The game can be a bit intimidating since it appears that there is so much to remember, but don't hesitate to belly up to the table. Our dealers are happy to help you learn the rules and lingo. It's really quite a simple game to play. And remember, Northern Quest is the ONLY place in town where you can play Craps!
ROULETTE
Combine a spinning wheel, fast-paced action and an exchange of chips, and you've got one of the most popular table games on the floor – roulette! Place your chips on one of the numbers on the table. The dealer spins the wheel and then drops the ball onto the wheel as it spins. If the ball lands on the number you placed your chips on, you win!
Northern Quest Resort & Casino is committed to responsible gaming. If you or someone you know has a gambling problem, please call the Washington State Problem Gambling Helpline at 800.547.6133 or Camas Path at 509.789.7630.